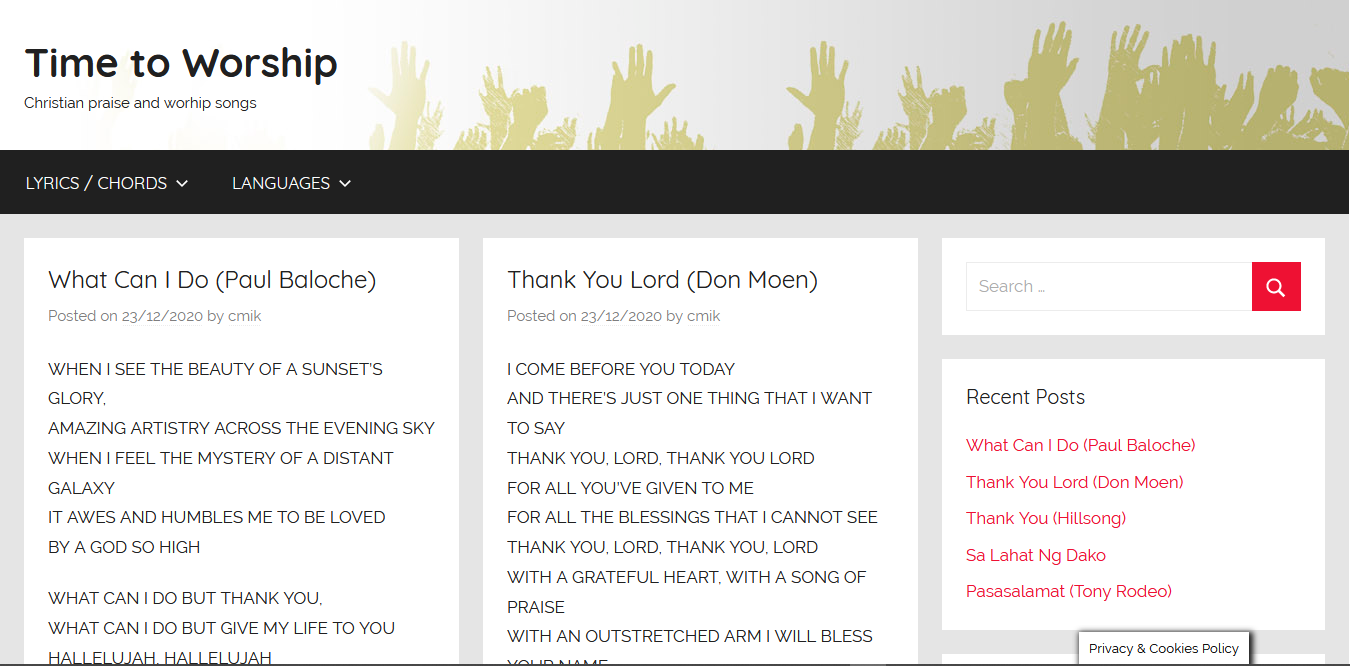 I've been part of a catholic choir group for many years. As a singer and also as a musician, praising and worshiping our Almighty God every days and weeks. During that time, I've collected a lot of songs resources, lyrics and chords, songs that we used for the worship service and for the Holy Mass.
Searching for songs can be a long process, so I was thinking for a way to make this tasks easier to others and also that those resources can be useful to others and to the christian community.
I've created a website "Time to Worship" where you can find christian songs, lyrics and chords and others resources. On this website, I share all of my findings, my favorites joyful and worship songs and many more.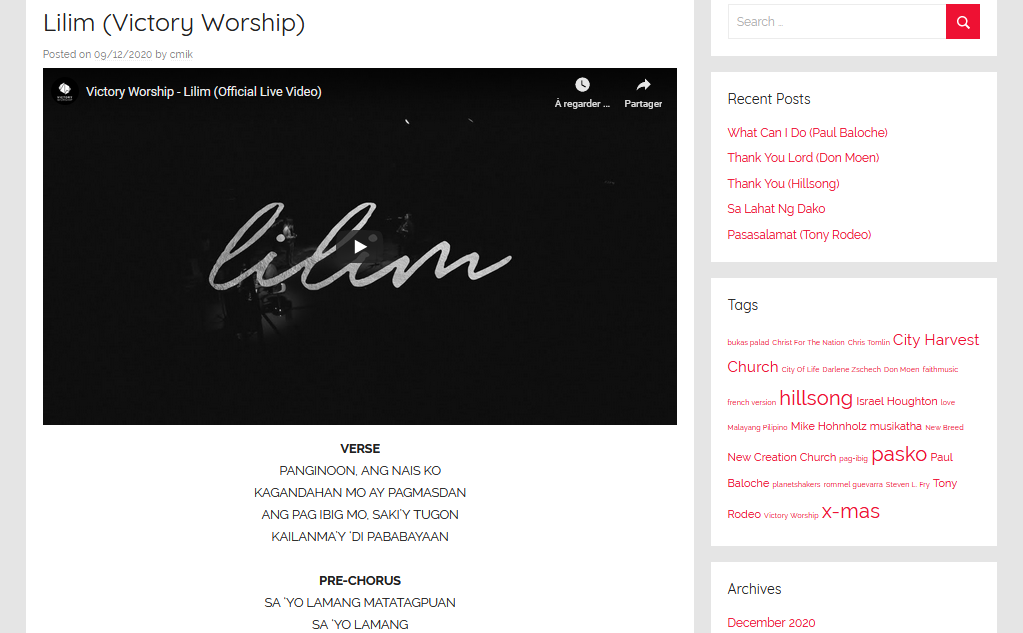 You can find music songs, video tutorials, lyrics in different languages (english, tagalog, french…), piano/guitar chords and arrangements and more by your favorite artists and worship bands (Hillsong, Musikatha, New Creation Church, …).
Time to Worship website : https://worship.cmik.me
May this be helpful to you as it is to me.
To God be the Glory!